With our Slack integration, you can receive HTTP service monitor events right in your Slack workspace. Login to your account and to get started.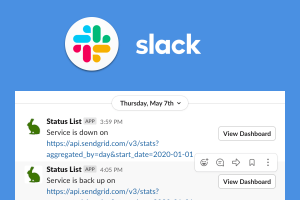 To install our Slack integration you'll need a Status List account
Status List Uptime Monitoring
Get uptime monitoring, hosted status page and debug tools all in one dashboard. The base plan includes your custom status domain (status.myapp.com). Join over 2,000 companies and it for free today.